Cyber Security breach incidents, especially to the high profile ones, still occur from time to time. Off the top of my head, I can think of the hacker organisation that targeted CNET, but there are also those small sites you've never heard of that are most frequent victims of these kinds of people. These groups make claims of obtaining millions of passwords, email address and usernames.
If you run your own business and have customer data that you would like to protect, or if you love to shop online, visiting the many e-commerce sites out there, and you would like to keep your data safe and secure, then hackers are definitely something you should concern yourself with. Fortunately, there are many steps that you can take to minimise the risk of falling victim to these attackers.
In this article, I've listed 6 of the most common ways of doing that.
1. Use Complex Passwords 
Your passwords are the first line of defence against these hackers. So you'll want to use a password that's complex, utilising both lower and upper case letters, couple with special characters and numbers. The more complex you make it; the harder it is for the hacker to crack.
Generate Complex passwords – passwordsgenerator
If you want to know more about the real life risks of reusing the same passwords check out this article by pixelprivacy
Complex passwords are hard to memorise that's why you should use password managers like LastPass to get easy access  without memorising the passwords https://www.lastpass.com/

2. Use a 64-bit Operating System
Most businesses tend to adhere to the philosophy that, if it's not broken, you needn't fix it, they use this mindset to justify still using old operating systems like Windows XP. But when you look at it from the perspective of security, XP is no longer secure; this is because updates have ceased, at least from Microsoft, for all their older operating system, which is especially important for those who want a secure system.
Windows XP has been around for more than a decade, so an upgrade to Windows 7 would be long overdue. When opting to upgrade to Windows 7/8/8.1 or 10, make sure you go for the 64-bit version, as 64-bit operating systems are harder for hackers to crack.
3. Keep Your Software Up-To-Date
Make sure all your third-party applications are up-to-date, this means you may need to carry out manual checks from time to time. These updates tend to contain added features which you may or may not care about, but the real reason why you want to apply these updates is that of the critical security patches that they contain.
To check outdated software you can use PC App Store 
https://www.lifewire.com/pc-app-store-review-2625195
There are many other tools that you can use to scan all the programs on your operating system so that you can find out which ones require an update.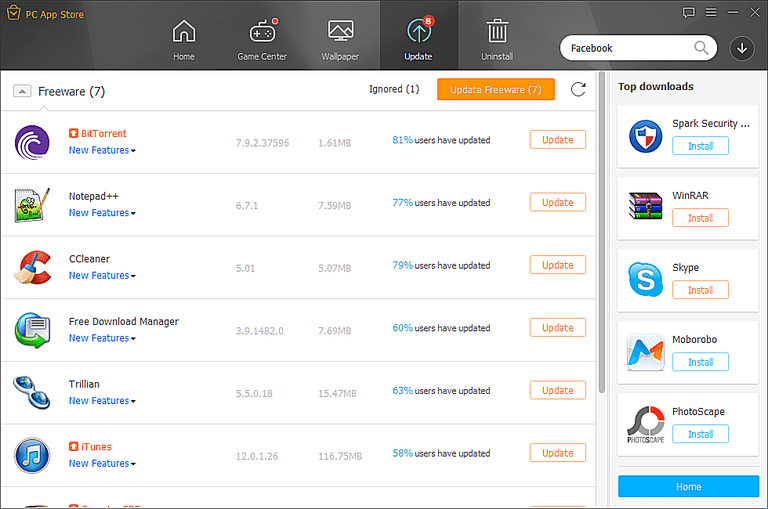 4. Get Rid Of Office 2003
Microsoft Office is a very popular office suite, used by a great many people and businesses alike. However, if you're still using Office 2003, then you may want to re-evaluate that, why, because Office 2003 documents use the binary file format, which means they can execute potentially malicious code, every time they are opened.
The later versions of Microsoft Office (2007/2010) use the XML file format, which effectively reduces this risk. Office 2010 also supports Protected View, which you can use to open risky files, such as attachments (in emails) and files downloaded off the internet, in a read-only mode.
5. Use Full Disk Encryption on Laptops
Laptops are regularly stolen and lost, and when this happens, your standard password protection simply isn't enough to keep thieves from gaining access to all the data on your computer. However, with Full Disk Encryption (FDE), you are given an additional layer of protection for securing all your most important files and folders or for the entire contents of your computer, if you like.
Windows 7 comes with FDE built in, as part of a BitLocker feature, though, only Enterprise and Ultimate editions come with this feature. If you're using any version other than these two of Windows 7, it is possible to upgrade it.
Otherwise, there are many third-party full file encryption tools that you can purchase, just do a few searches on Google, and you should be able to find what you're looking for in no time.
6. Set Emails to Plain Text
One very creative way that hackers like to infiltrate the systems of their victims is by monitoring when emails are opened and embedding the images in them with malicious code. If you set all emails to plain text, then you get to decide which images and files to trust, and which to not.
Author Info
Uchenna Ani-Okoye is a former IT Manager who now runs his own computer support website @ http://www.compuchenna.co.uk/